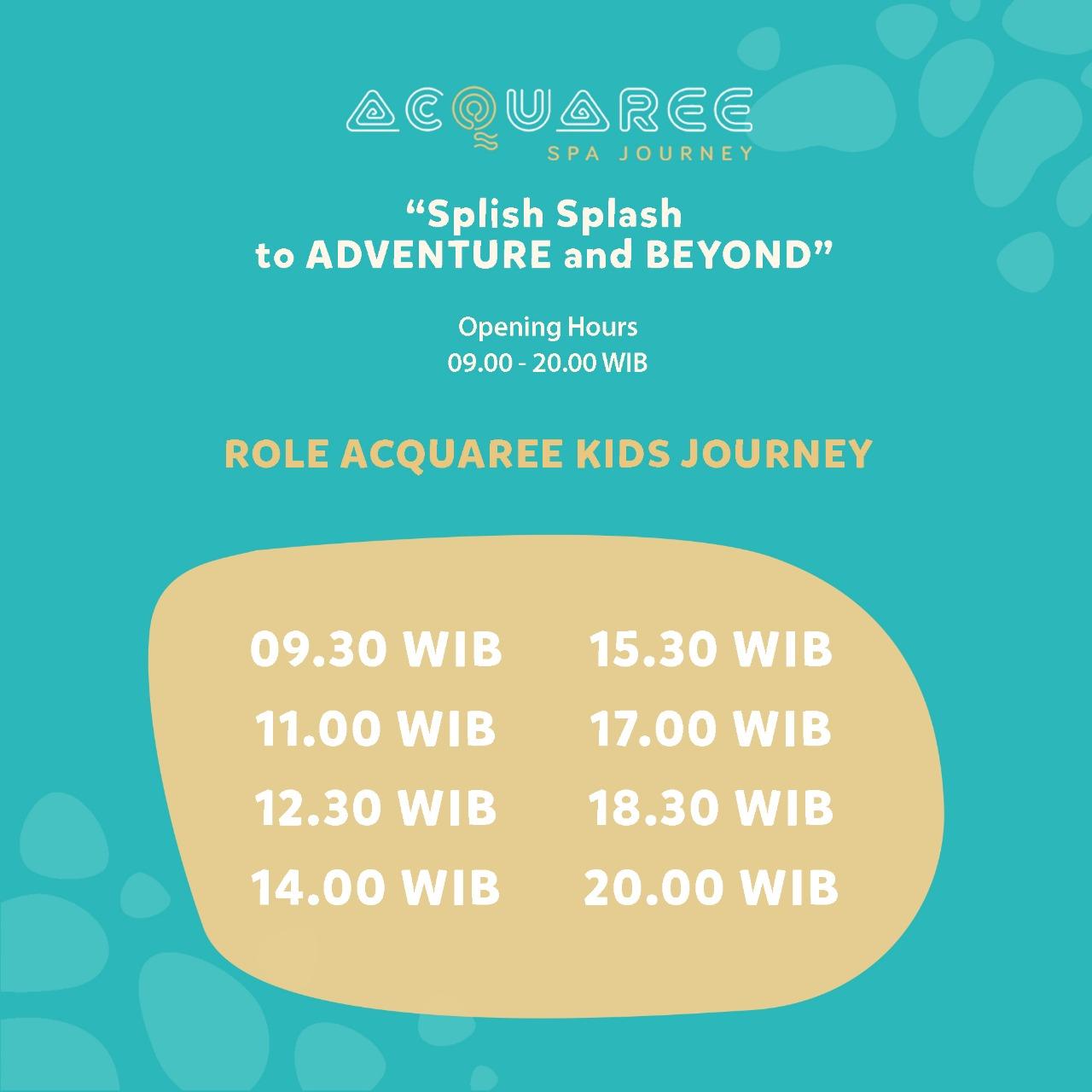 Thursday 14 February 2019
ROLE ACQUAREE KIDS JOURNEY
---
The Acquaree Spa Journey Opening Hours 09.00 - 20.00 WIB. A day at Acquaree will draw a lasting smile on your kids.
Other News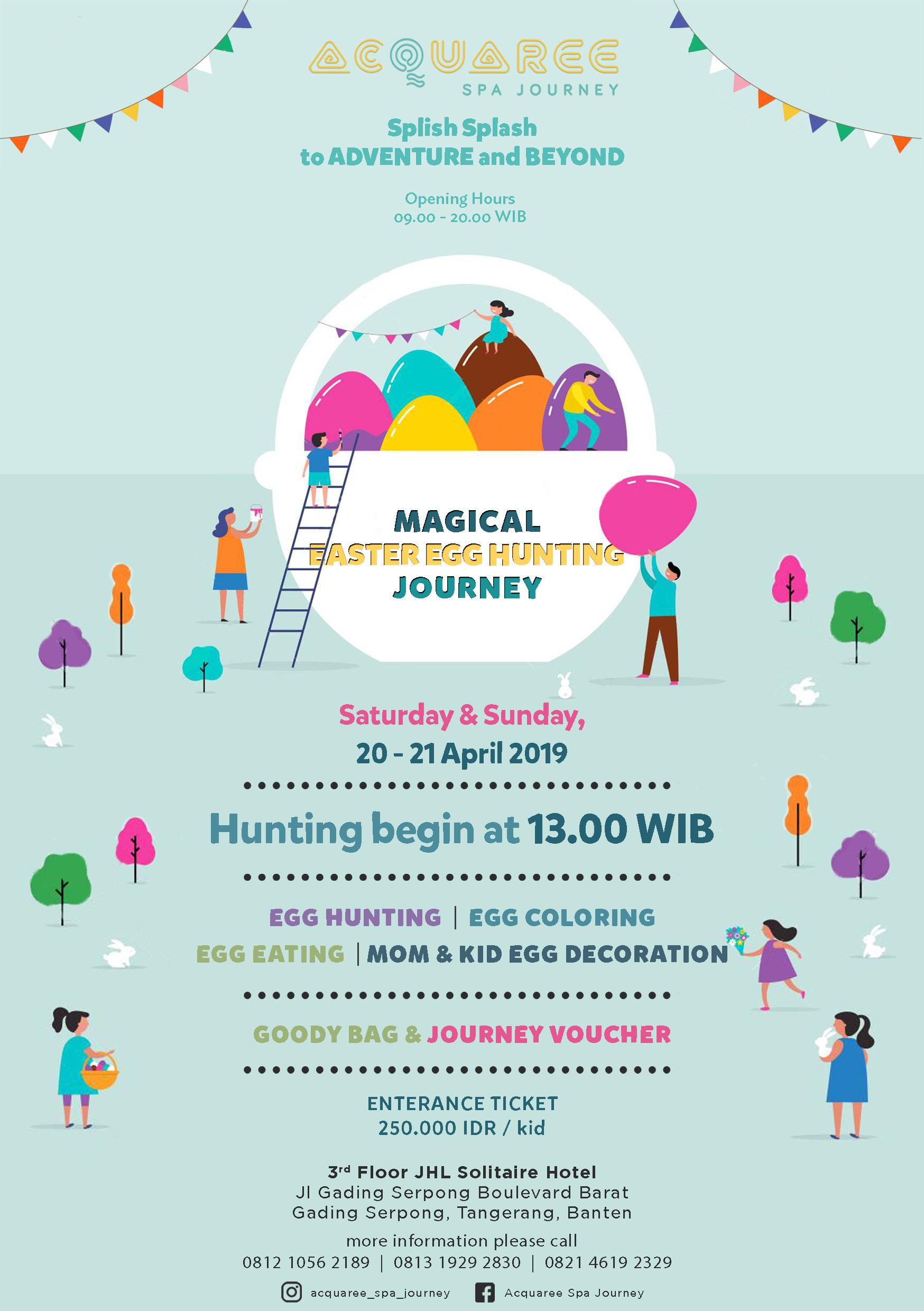 Saturday & Sunday, 20 - 21 April 2019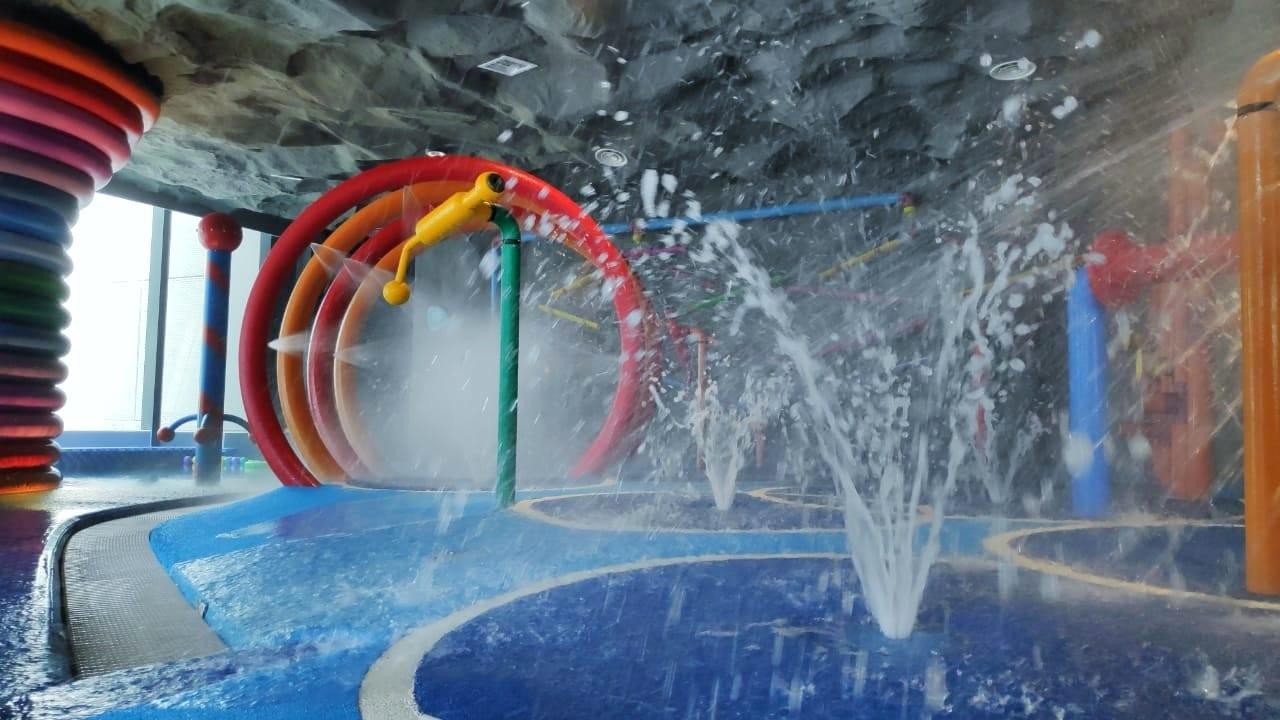 The Water Rides game in this arena is a new thing in Indonesia, even the Acquaree Spa Journey is the first for Indonesia to have Wahana Journey which is different from other places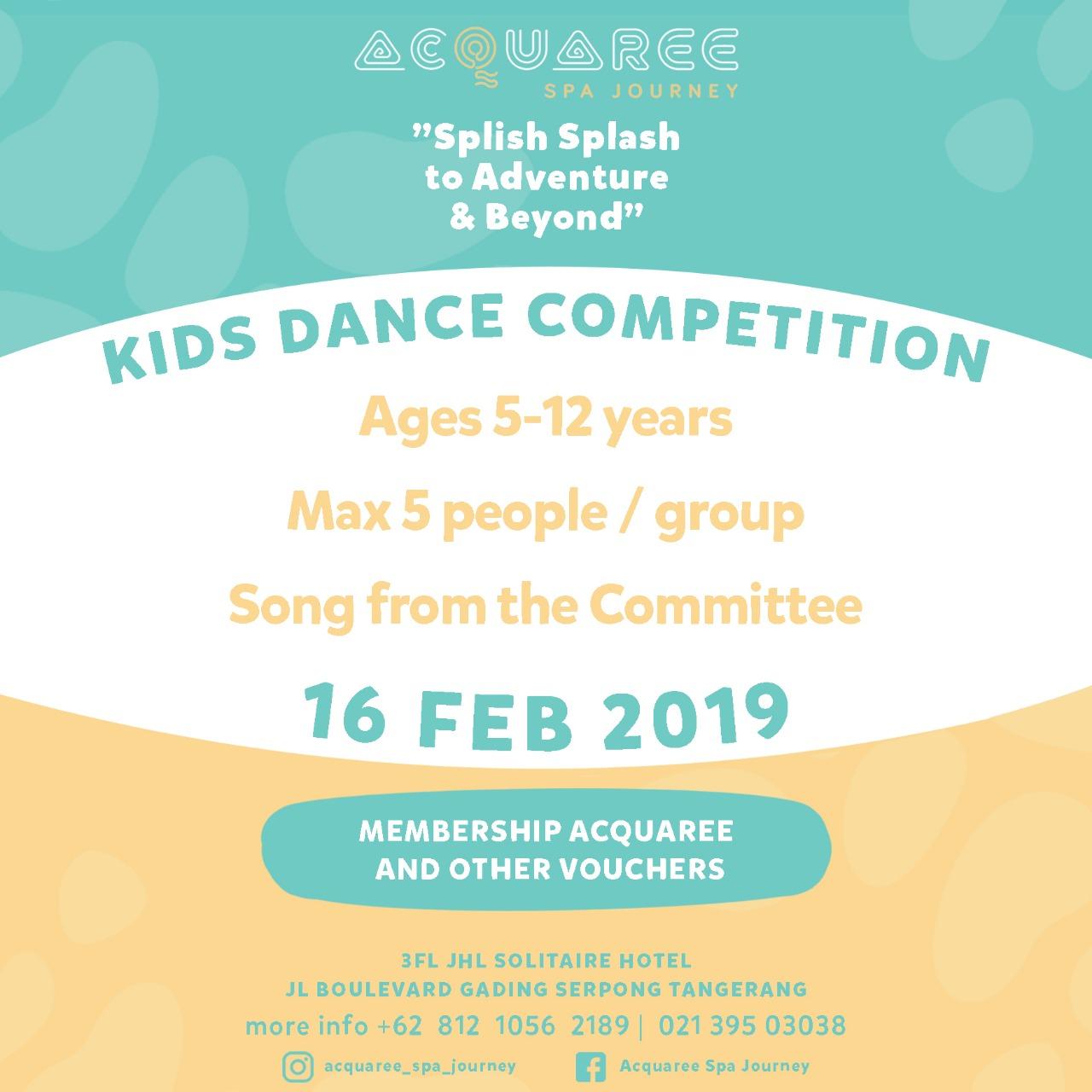 Let join the Acquaree Spa Journey peresent kids dance compotition for Ages 5-12years, Max 5 people /group, Song from the committee and to membership acquaree and other vouchers.